Sherman, Texas Medicare Supplements Insurance and Medicare Advantage Plans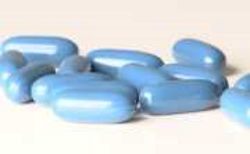 The best time to check into Medicare Supplements (Medigap) is before you are eligible for Medicare. If you are nearing age 65, the choices you make now can help you in the future. But choosing the correct supplemental insurance to meet your needs can be confusing and overwhelming. Fortunately, our trained agents are committed to helping you sort though all the options available.
Everyone 65 and older is entitled to the basic Medicare coverage, but typically it only covers about 64 percent of the annual health-care costs. Added to the expense not covered by Medicare, there are deductibles, co-payments, and coinsurance to pay. This is why many choose Medicare Supplements and at Franks Insurance Group, we can assist you in your Texas insurance coverages.
Medicare Supplements Options in Sherman, Texas
Both Medicare Part A and Part B were designed to help retirees with their Texas health insurance. If you choose to add Medicare Part B, it is wise to add your supplements within the first 6 months. During this time the Medigap program must accept you and any preexisting conditions, known as "guaranteed issue rights". In most cases, as long as you continue paying the premiums you cannot be cancelled. After the 6 months, if you decide you want a supplement policy, you can be turned down for pre-existing conditions such as diabetes, heart disease, or cancer.
Texas Medicare Supplemental Health Insurance has a wide variety of plans and is organized alphabetically with each plan designated with a single letter. Plans are designed to help with the cost of deductibles, co-payments, and coinsurance. Some plans offer prescription, vision, or dental coverage. The different plans offer the flexibility of choosing your own doctors and hospitals that accept Medicare patients and specialists, without referrals. You have the freedom to travel and take your coverage with you anywhere in the United States.
Rates for Medicare Supplements can vary greatly between different carriers and are usually based on age, location, gender, and health. You don't have to sort through this alone, our agents at Franks Insurance Group are committed to searching for the best rates and coverage which are affordable and meet all your needs. Rate difference location are based on zip codes, example Sherman, TX is 75092 (750), Gainesville is 76240 (762) and Bonham is 75418 (754). Companies will vary rates depending on the zip codes.
Medicare Advantage Plans
Medicare Advantage Plans, sometimes called "Part C" or "MA Plans," are offered by privated companies approved by Medicare. If you join a Medicare Advantage Plan, you sitll have both Part A and Part B Medicare Coverage and live in the service area the plan represents.
Medicare Advantage Plans finance at a minimum the same as Original Medicare, but may include Part D Prescription Drug Coverage, Dental, Vision, and Hearing as well as many different discount programs, such as Silver Sneakers (gym membership).
All four Parts of Medicare—A, B and C, and D—are administered by private companies under contract to the Centers for Medicare and Medicaid Services (CMS). Almost all these companies are insurance companies, except for those that administer Medicare Advantage and other Part C plans. Most Medicare Advantage and other Part C plans are administered (CMS uses the term "sponsored") by integrated health delivery systems and non-profit charities under state laws, and/or under union or religious management.
Medicare Part A provides payments for in-patient hospital, hospice, and skilled nursing services. Part B provides payments for most physician and surgical services, even some in hospitals and skilled nursing facilities, as well as for medically-necessary outpatient hospital services such as ER, surgical center, laboratory, X-rays and diagnostic tests, certain preventative medical services, and certain durable medical equipment and supplies. Part C health plans, including Medicare Advantage plans, not only cover the same medical services as Parts A and B but also typically include an annual physical exam and vision and/or dental coverage of some sort not covered under Original Medicare Parts A and B. Less often, hearing and wellness benefits not found in Original Medicare are included in a Medicare Advantage plan. The most important difference between a Part C health plan and FFS Original Medicare is that all Part C plans, including capitated-fee Medicare Advantage plans, include a limit on how much a beneficiary will have to spend annually out of pocket; that amount is unlimited in Original Medicare Parts A and B.
Most but not all Medicare Advantage plans (and many of the other public managed-care health plans within Medicare Part C) include integrated self-administered drug coverage similar to the standalone Part D prescription drug benefit plan. The federal government makes separate capitated-fee payments to Medicare Advantage plans for providing these Part-D-like benefits if applicable just as it does for anyone on Original Medicare using Part D.
Medicare advantage plans are based on States and Counties. Some plans that are offered in Grayson and Collin Counties in Texas, are not offered in Cooke and Fannin Counties.
Do's and Don'ts of Medicare Supplements and Medicare Advantage Plans
Medigap or Medicare Suppllement policies can't work with Medicare Advantage Plans. If you have a Medigap policy and join a Medicare Advantage Plan (Part C), you may want to drop your Medigap policy. Your Medigap policy can't be used to pay your Medicare Advantage Plan copayments, deductibles, and premiums.

If you want to cancel your Medigap policy, contact your insurance company. If you leave the Medicare Advantage Plan, you might not be able to get the same, or in some cases, any Medigap policy back unless you have a "trial right."

If you have a Medicare Advantage Plan, it's illegal for anyone to sell you a Medigap policy unless you're switching back to Original Medicare. Contact your State Insurance Department if this happens to you.

If you want to switch to Original Medicare and buy a Medigap policy, contact your Medicare Advantage Plan to see if you're able to disenroll.

If you join a Medicare Advantage Plan for the first time, and you aren't happy with the plan, you'll have special rights under federal law to buy a Medigap policy. You have these rights if you return to Original Medicare within 12 months of joining.

If you had a Medigap policy before you joined, you may be able to get the same policy back if the company still sells it. If it isn't available, you can buy another Medigap policy.
The Medigap policy can no longer have prescription drug coverage even if you had it before, but you may be able to join a Medicare Prescription Drug Plan (Part D).
If you joined a Medicare Advantage Plan when you were first eligible for Medicare, you can choose from any Medigap policy.
Some states provide additional special rights.